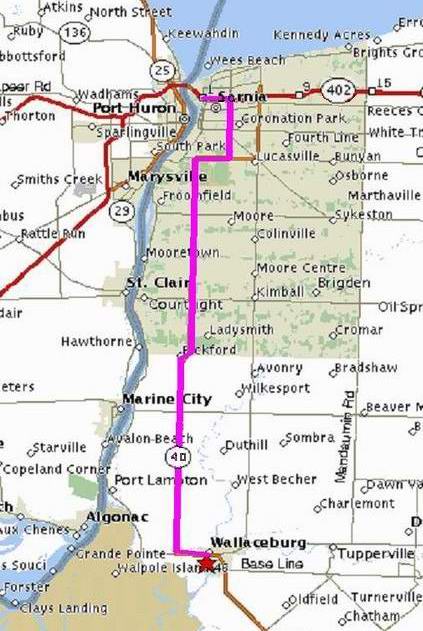 Driving Directions from Bluewater Bridge (Port Huron - Sarnia) to Accurcast Inc. in Wallaceburg
Cross the USA-Canada border by way of the Bluewater bridge at Port Huron, MI to Sarnia, ON.

After clearing Customs, proceed ahead on HIGHWAY 402.

Take exit 3 (Indian Rd.).

Turn LEFT at the stop sign onto Exmouth St.

Turn RIGHT onto Indian Rd. at the lights.

Exit RIGHT onto Churchill Line (Hwy 40).

Turn LEFT at the sign for Hwy 40 South

Drive approx. 35 km (22 miles) to the next stop sign (Wallaceburg).

Turn LEFT onto Dufferin Ave.

Drive 2 ½ km (1 ½ miles) to the second traffic light.

Turn RIGHT onto Arnold St.

Drive 800m (½ mile) and turn RIGHT into the Accurcast parking lot after Garret St.