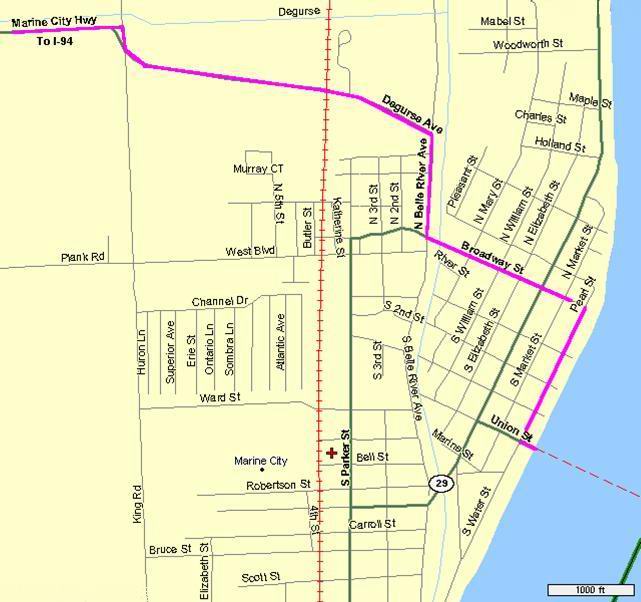 Driving Directions to Marine City Ferry from I-94.
From I-94, take Exit 248 to Marine City.

Turn EAST on Marine City Highway (26 Mile Road) and drive until it ends at King Rd. (approx. 12 miles).

Turn RIGHT onto King Rd.

Turn LEFT onto Degurse Ave. and follow this street to its end.

Turn RIGHT onto N Belle River Ave.

Turn LEFT at the stop sign onto Broadway St.

Turn RIGHT onto South Water St.

Turn LEFT into the Ferry depot at Union St.